Please check back for future events.
PAST EVENTS
EmBODYment of Self
Deadline for entries: Feb. 25, 2016
Show: March 10, 2016
South Carolina Coalition for Overcoming Eating Disorders,
4th Wall
Charleston, SC
This is a call to artists interested in creating a work related to body acceptance, contrasting the cultural trend of idealizing only one body type. Our goal is to use the healing qualities of art as a means to raise awareness around self-acceptance and the connection between body dissatisfaction and disordered eating. A variety of art media is encouraged for this curated show.
Admission to this all-ages exhibition is free of charge. Works of art will be for sale at artist's discretion, with 50% of sale proceeds from each work sold benefiting South Carolina-Coalition for Overcoming Eating Disorders (SC-COED). All unsold artwork will be returned to the artist at the closing of the show. Accepted artwork will need to be delivered to 4th Wall – 815 Savannah Highway on March 7th ready to hang.
Please include a brief bio for display next to your art.
Entries must include the following:
Three pictures of artwork for application in JPEG or PDF format
Size of artwork
Title
Medium
Date
Price
Artist Bio (50 words max.)
Optional: Description of work (100 words max.)
For additional questions, please contact Dr. Jill Ilagan at drjilltherapy@gmail.com.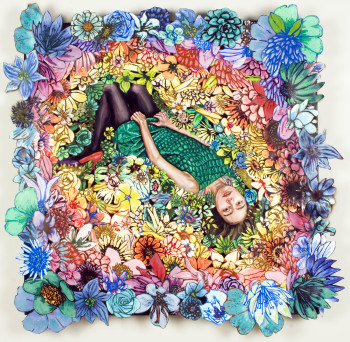 For additional questions, please contact Dr. Jill Ilagan at drjilltherapy@gmail.com.
Oftentimes people wonder 'How on earth does someone develop an eating disorder?' A pretty straightforward question with a not so straightforward answer. The variables that go into a person developing an eating disorder are varied and the identified starting point can be innocuous and even healthy. People don't set out to get an eating disorder. It develops from certain ways of thinking, add a dose of society, a pinch of identity crisis, an eye to perfection, an anxious temperament, a few other mysterious ingredients and voila, you have an eating disorder. One common denominator, however, that seems to stand out among all my clients, is that mixed up among all the ingredients that go into the recipe for an eating disorder is body dissatisfaction.
I'd go so far as to say all people who struggle with anorexia and bulimia and binge eating disorder struggle with body image dissatisfaction. That's not really going out on a limb though is it?, because it is probably also accurate to say that most people, regardless of ever having had an eating disorder, struggle with body dissatisfaction. It is as prevalent as the common cold, yet can lead to long-term destructive behaviors.
So here's the deal on eating disorders. They are deadly. They are nasty and oh, so very stubborn. They destroy lives and relationships and resist best efforts for change. They put people at extreme odds with things they need to survive, like food & water. They create false lives where the façade of a person is so drastically different from the guts of a person. They seduce people with false promises and then control them with fear & manipulations. Eating Disorder present as a friend, but becomes a destructive foe.
But there is Hope and here is where the focus should lie, not with the eating disorder, but with the hope that can come from recovery and support. From changing an environment that promotes only one ideal body type to one that is accepting and inclusive of all body types and peoples. And this gets at the heart of this art show. That when we allow our true selves to show. When we drop the façade and become the embodiment of ourselves…this is when healing and hope start to have sway and eating disorder begins to fade to the outer edges of a person's life. Body dissatisfaction becomes less important than eating with friends, wearing a swimsuit, playing outside, getting on the floor with your kids, learning to surf, creating art, or cooking a good meal (i.e. living your life).
To sum up, eating disorders can seem like the big bad, but with Hope and Acceptance we can focus on recovery and move into the full embodiment of our true selves and the life we were meant to be living.